Featured Project:
Port Orange
Landscape Installation
Let us know how we can serve you
We serve Volusia, Brevard, Martin, St. Lucie, Indian River, and Palm Beach Counties. 
The Appearance of Your Property Plays a Major Role in the Visual Impression of Your Business.
For this Featured Project,  we were asked to transform the landscape of a Wendy's restaurant. The landscaping had previously suffered through some seasons of neglect without routine maintenance. No matter how well run your business is, neglected landscaping can introduce preconceived notions into the mind of the very customers you are looking to attract. Regular landscape maintenance will get you the best return on investment.
First we accessed what was in place and the health of the existing plants and trees. Some trees and bushes were not able to be saved, and were removed. Existing trees were trimmed back to a healthy and functional state. New bushes and plants were added, as well as fresh mulch. Take a look at our before and after images below. I think that you will agree that the result enhances the aesthetic of the property and offers far more value to everyone.
Contact us today or give us a call – 877-455-0040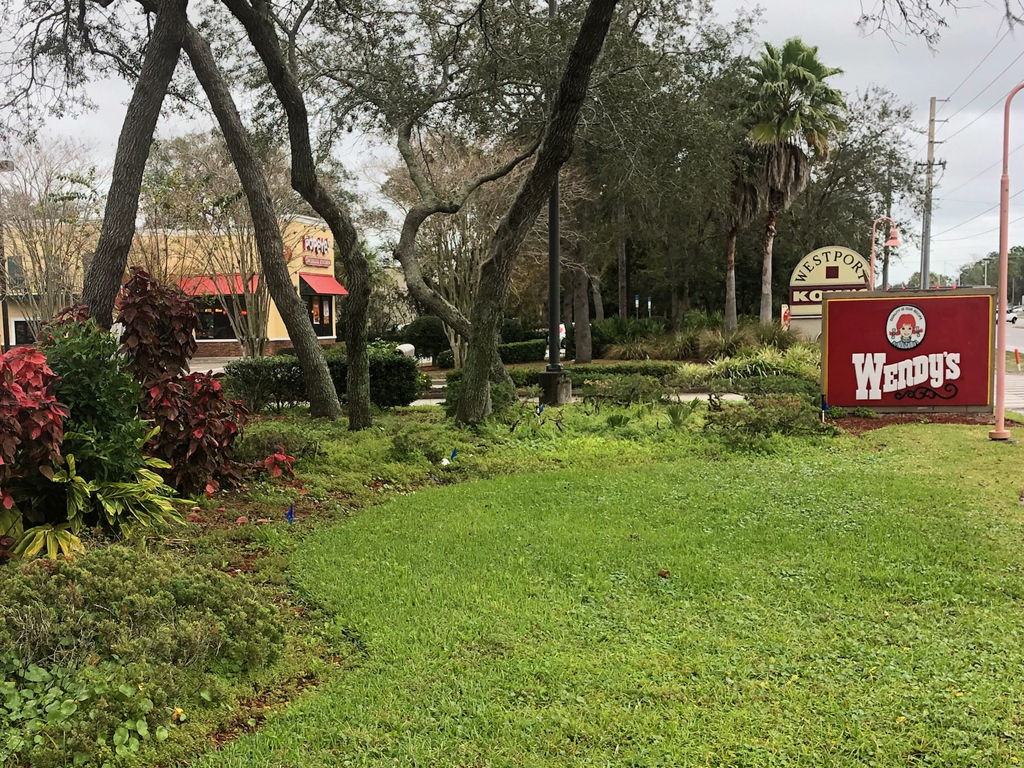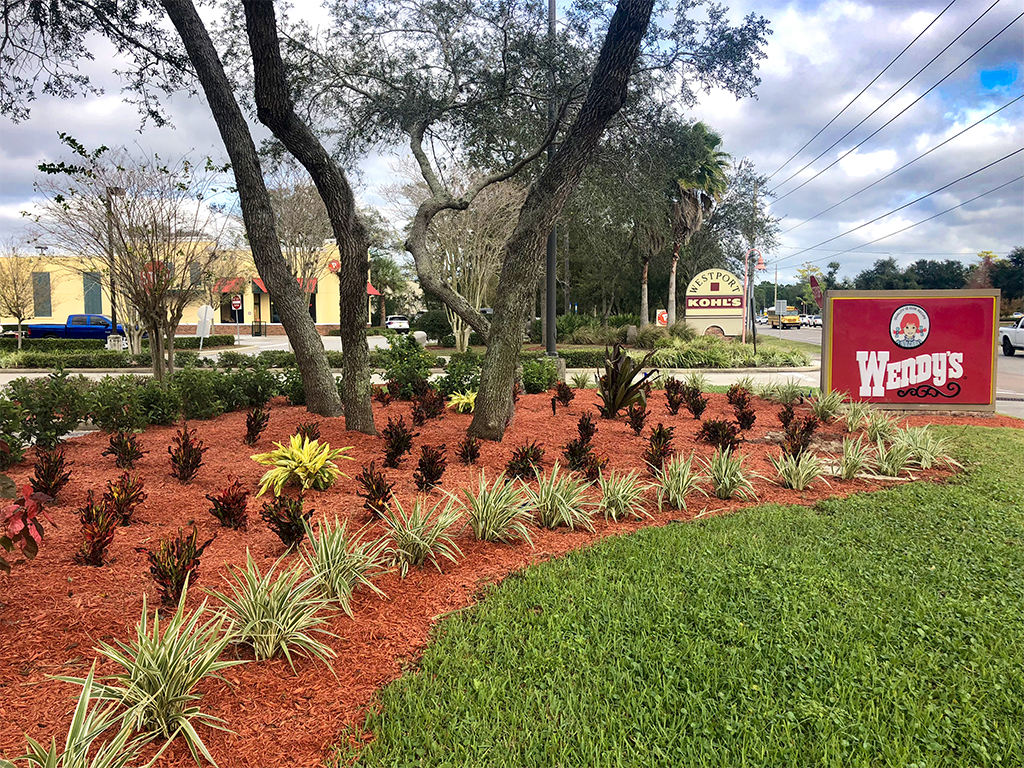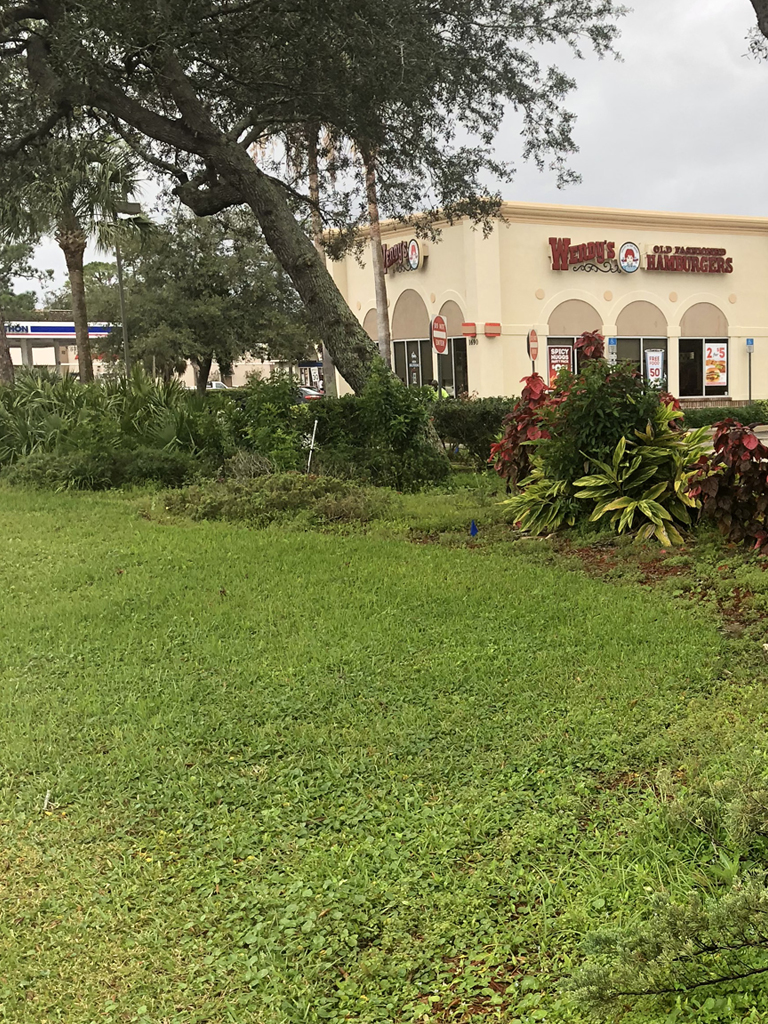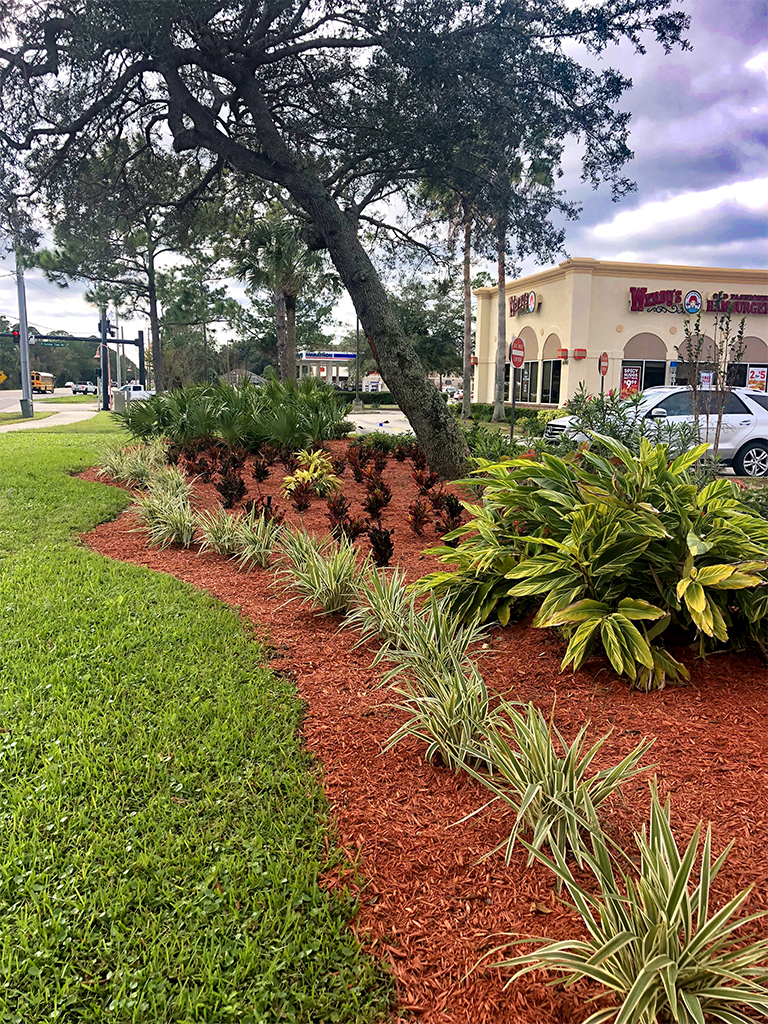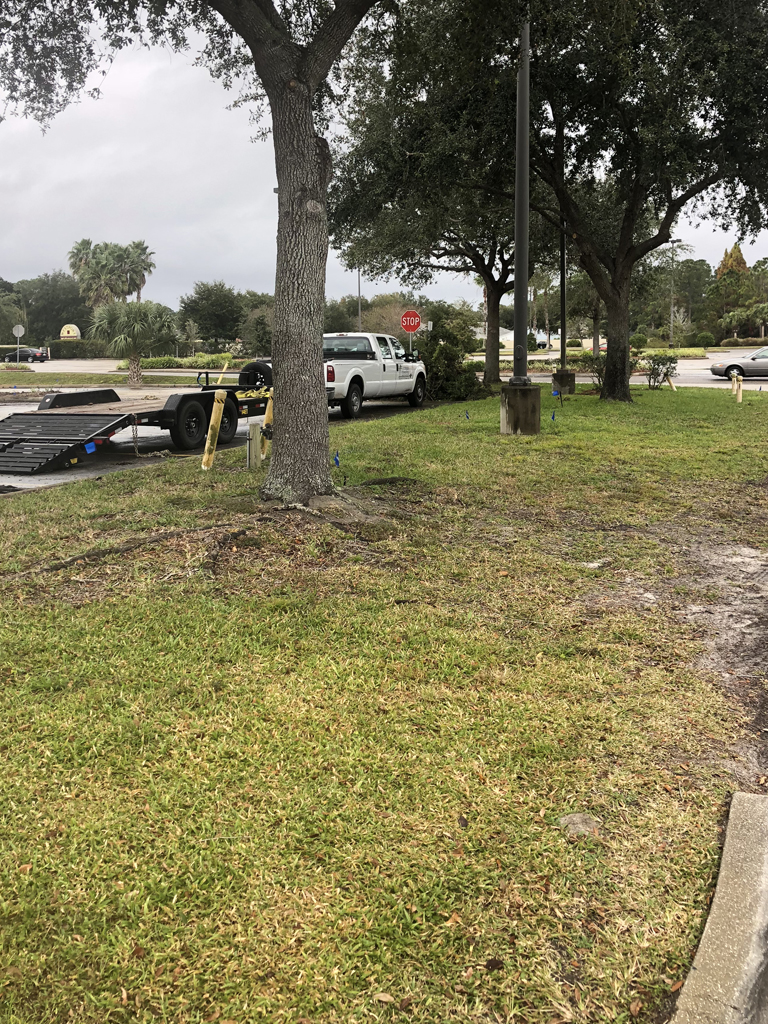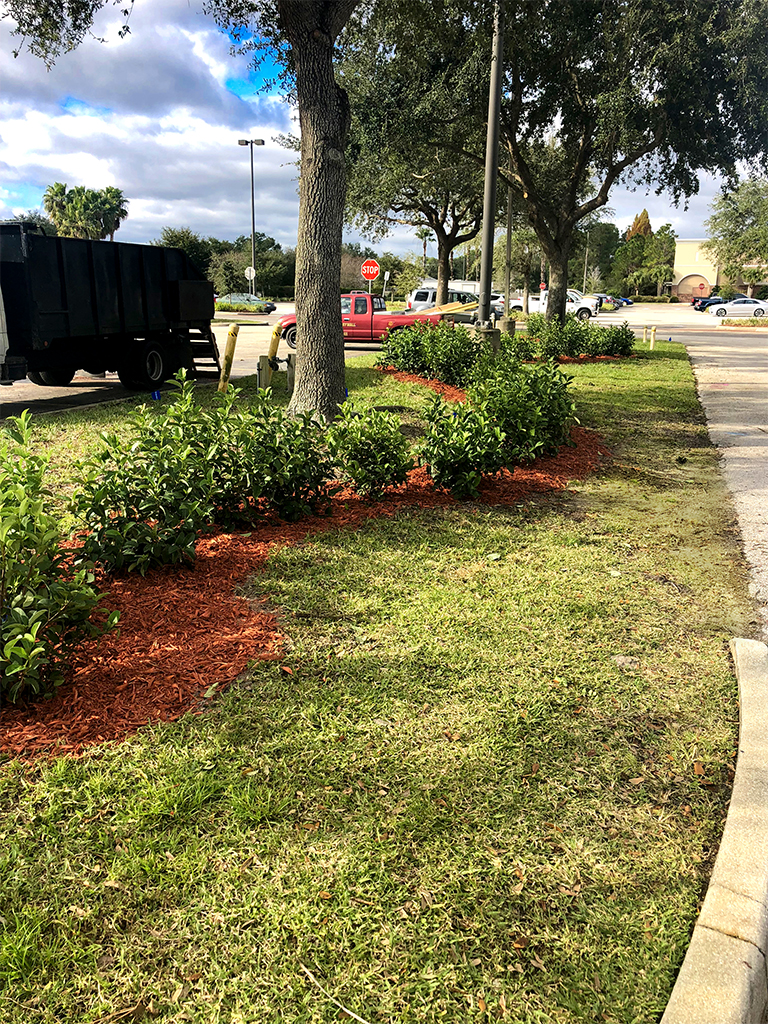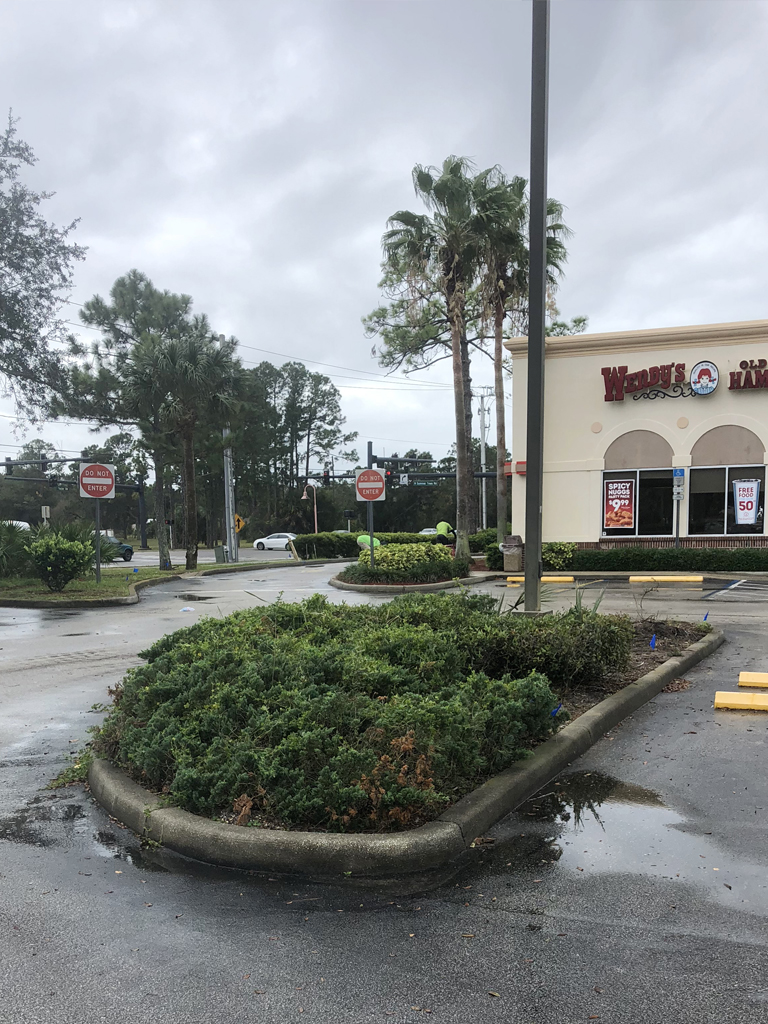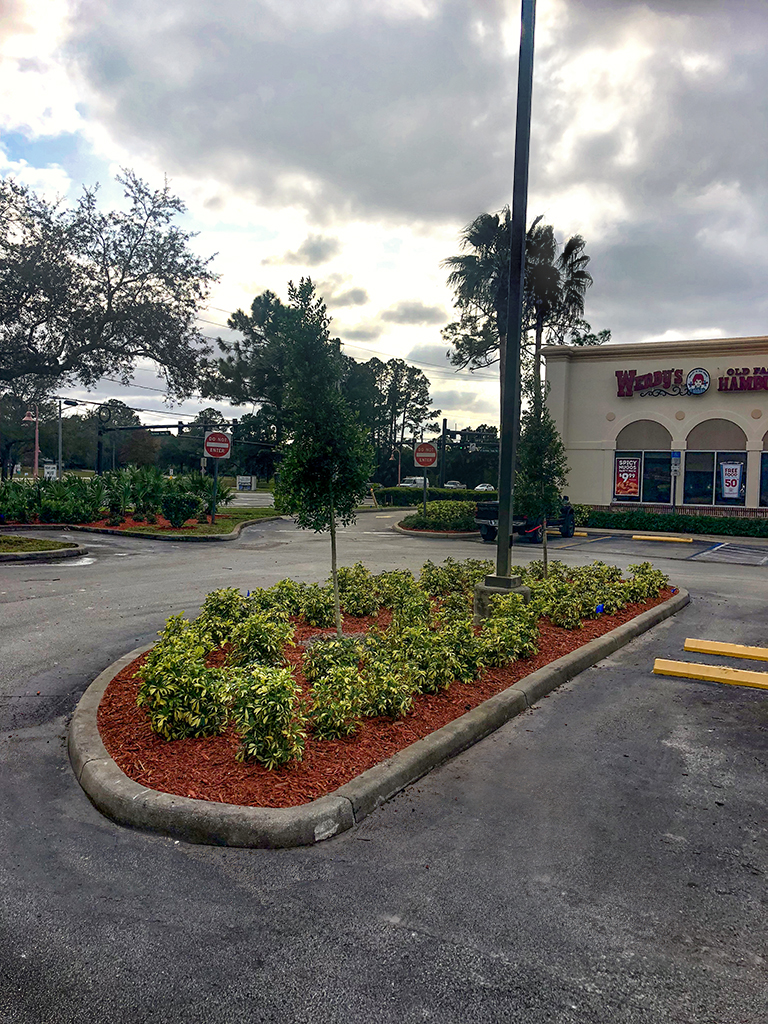 1418 Seahawk Way
Palm City, FL 34990